The building of my Ground Breaking Coffin was inspired by the one built by The Haunt Brothers.  The version I built can easily be taken apart and stored. Corrugated Polypropylene Coroplast was used but you can also use cardboard (it just won't be weather resistant).
MATERIALS:

4' x 8' 4mill thick sheet of Coroplast  (two 4' x 24" pieces  and three 4' x 16" pieces)

Ground Breaker or Lawn Haunt figure (can be found at Big Lots or Wal-Mart)

6' x 1" roll of Velcro stick back type

Clear packing tape (optional)

Scrap piece of cardboard to pur behind the Coroplast when cutting.

Strobe light with colored filters

TOOLS:

Box cutter (with a good sharp blade)

Tape measure

Yard stick

Scissors

Pencil or marker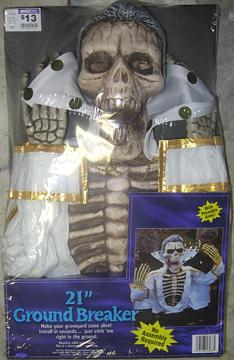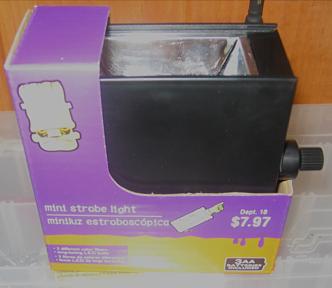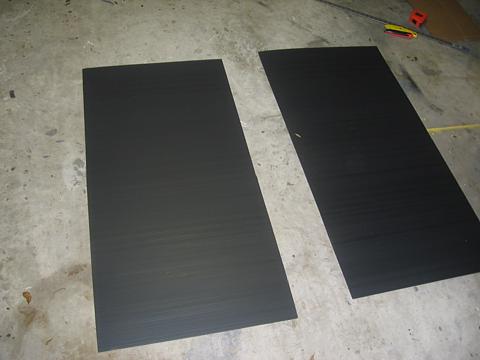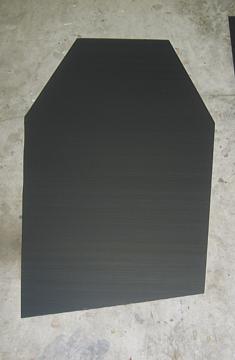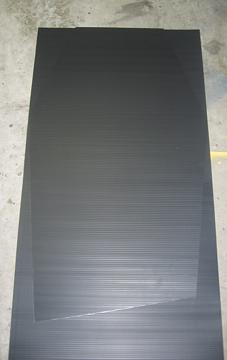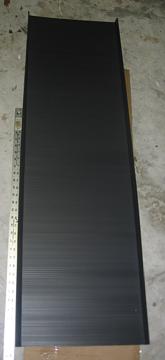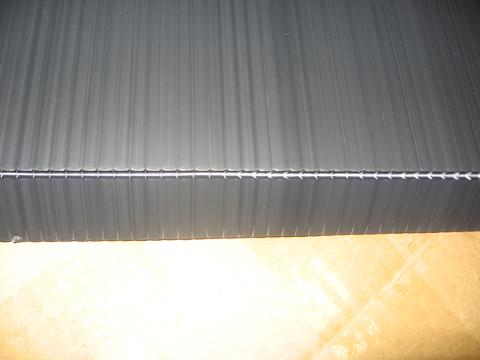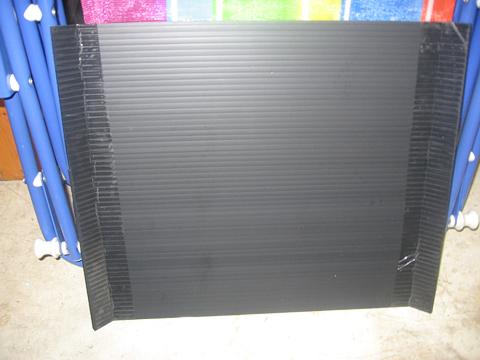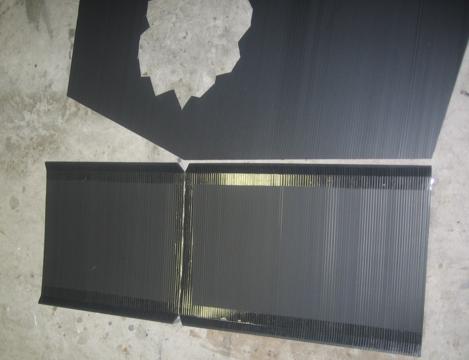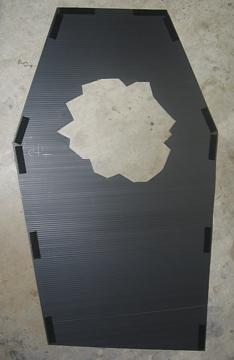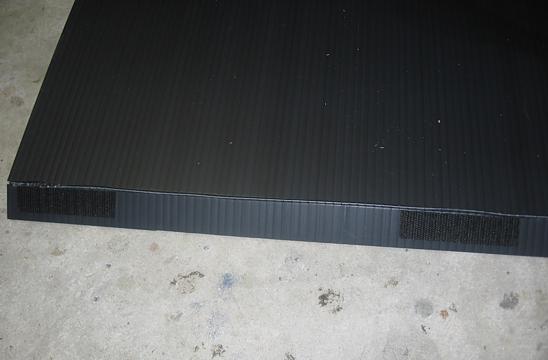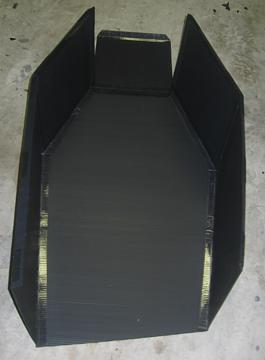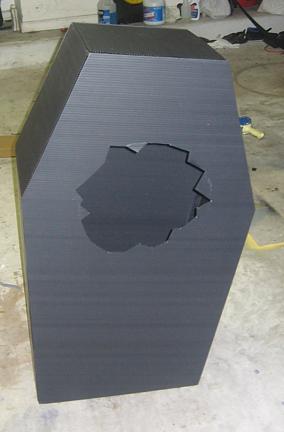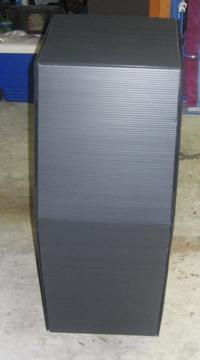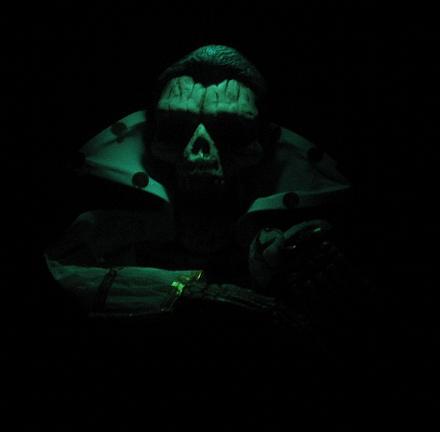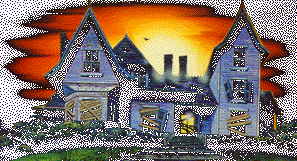 Perron Halloween Productions copyright 2007-2009

Found this guy at Big Lots but have seen other types at Wal-Mart too.

Found this batter powered strobe light at Wal-Mart. Comes with Red, Green and Blue colored filters.

Two 4' x 24" pieces that will make up the fron and back of the coffin.

One side cut to the desired shape.

Lay the one side on top of the uncut sheet, then trace around it.  This way both sides will be the same.

On the three 4' x 16" side pieces place a score line 1" in from each side running the length of the piece.  Once scorded, the piece was bent to create a 90 degree bend.  When scoring take care as not to cut all the way through the plastic.

Clear packing tape was applied on the opposite side of where the Coroplast was scored.  This was done to help prevent the Coroplast from tearing.

One of  the side panel was laid next to the front piece to determine the loaction of the bend.  Once determined then score and been the Coroplast.  Do the same for the other side too.

The felt side of the Velcro was stuck an 1/8" in from the edge of the Coroplast

On the side picecs the plastic side of the Velrco was stuck flush with the edge of the bend.  You want to make sure the location of this Velcro matches those on the front and back pieces.

After the Velcro was allowed to sit for 24 hours (as recommended by the manufacture) The side piece were Velcro to the back piece first.

The hole in the front piece will allow you to reach your hand trough to help Velcro the pieces together.

Readly to be placed into your haunt.  The battery powered strobe light was zip-tied on the inside top of the coffin

If you don't want to use a strobe light then you can hang a flashlight inside and use green or other colored cellophane over the lens.  Colored cellophane can be purchase at your local arts and crafts store.